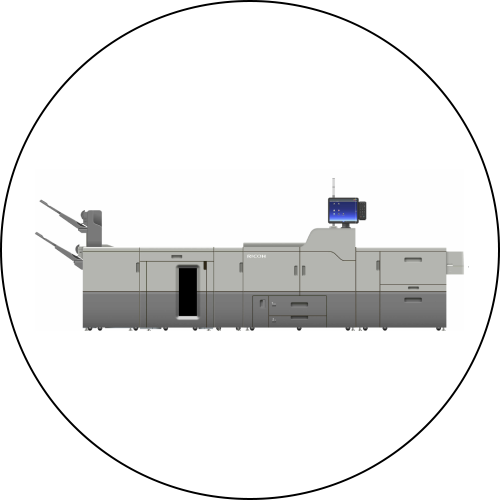 dig·i·tal print·ing
/'dijidl/                 /'prin(t)iNG/
has gained importance in the printing world as its benefits became realized. It should not be thought of as a competing technology to other printing processes like offset lithography. Digital printing brought some­ thing to the market that was not possible previously-high quality, short run color printing at an economical price.
Attractive pricing is achieved by eliminating the costly plate charges associated with offset printing. Shorter color runs are now possible where previously it was usually price prohibitive. Faster turnaround times are also an advantage to digital printing.
Variable Data Printings only possible with digital printing. This is a form of on-demand printing in which elements such as text, graphics and images may be changed from one printed piece to the next, with­ out stopping or slowing down the printing process by using information from a database. Variable Data allows you to personalize each piece of a project and maximize the return on your marketing investment.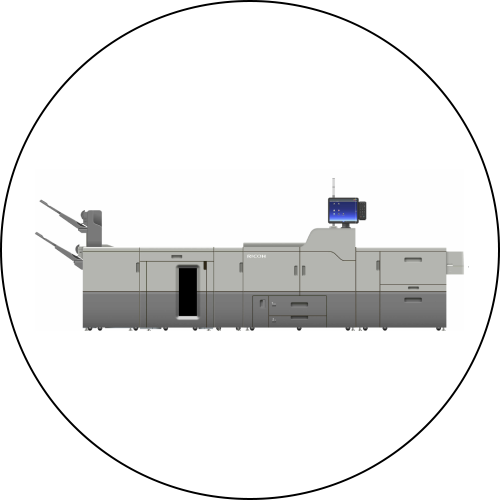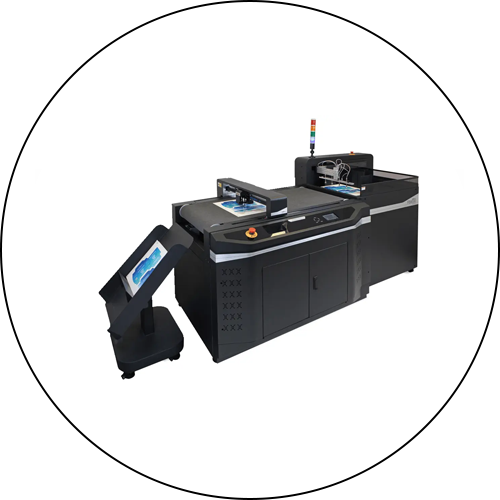 Die Cutting
the cutting by machine of paper or card into shapes, such as in the manufacture of cardboard boxes
Being digital, sheets can be cut instantly and on-demand, without sending out for dies or to have traditional cutting forms made.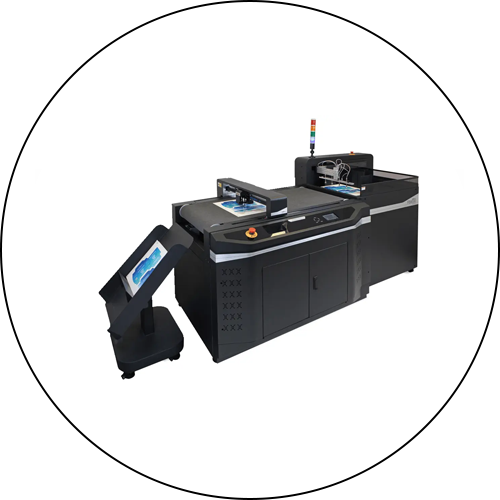 gold, silver, white & clear toners
We are excited to introduce white toner
in addtion to our metallic gold, silver and clear.